It was beautiful sun-shiny day here in Cleveland Tennessee. The perfect day for a professional engagement photography shoot!
Tayler Sutton and Chris Moses anted to start their engagement shoot at the football field of their school where they could show that opposing teams can still love one another! Although Chris is a local Tennessee Vols football fan and Tayler is a University of Alabama football fan they don't let that stop them from loving each other and having a great time together. After some fun on the football field, we drove to Lee University to grab a few shots under the Lee University clock tower, where rumor has it that only engaged or married couples are allowed to steal a kiss. And so they did! Then we headed over to take some photographs on the Lee University Chapel steps where they are to be wed in a few short months. After some time at Lee in Cleveland, we ventured out to Ocoee TN and Chilhowee TN where we enjoyed some beautiful views and took some amazing photos with some of the most beautiful golden-hour light I have ever seen!
All in all it was a delightful fun-filled gorgeous day with a sincerely happy and fun-loving couple! Have a seat, grab a glass of tea, and enjoy looking through a sprinkling of this adorable couple's engagement photos. Before you know it you will be smiling from ear to ear, just like they are, for their love and happiness is contagious!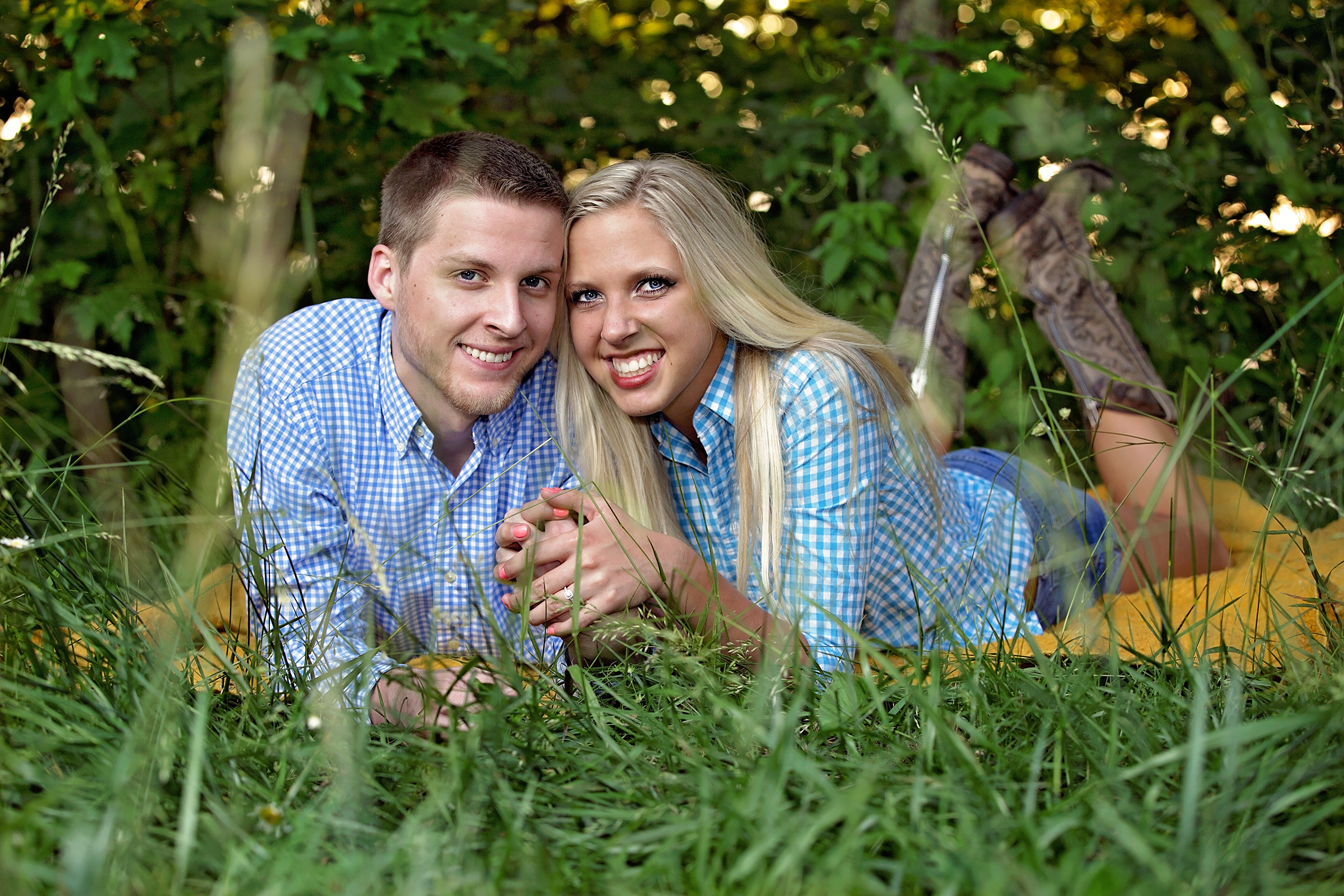 Thank you for viewing and being a part of Tayer and Chris' engagement photo shoot at Lee University in Cleveland Tennessee, and also Ocoee and Chilhowee Tennessee. We love photographing weddings locally here in the Chattanooga Tennessee area and surrounding areas including Cleveland Tennessee, Nashville, TN, Knoxville TN, Atlanta GA, and Huntsville AL. We absolutely love to travel and we would be thrilled to travel to your destination wedding anywhere nationally or internationally.
Click here to contact Sandra Clukey Photography, LLC. We look forward to hearing from you!