It was a beautiful, hot and sunny day for a wedding at Whitestone Country Inn. Actually, is was thus far the hottest day of the year!
The beautiful bride was stunning in her white lace wedding dress with sweetheart neckline from White Lace and Promises. And the bride's romantic pink and ivory rose bouquet was from Blair's Bouquet.
The maid-of-honor and bridesmaids were oh-so-pretty in their cocktail length pink dresses, and there was even a wedding princess, the groom's precious daughter! She came elegantly down the aisle carrying a sign that read, "Daddy, here comes your bride!"
The groom was handsome in his beige suit along with his best man and groomsmen.
The setting for the wedding at Whitestone Country Inn was simply spectacular! Directly beside Whitestone's wedding chapel, the bride and groom would a brick heart-shaped courtyard with a beautiful gazebo overlook the lake. The marriage ceremony included a pink and white sand ceremony. But the most wonderful part of the entire ceremony was the love that you could feel between the bride and groom. It was innocent and genuine.
The reception was held in Whitestone Country Inn's elegant Lion and the Lamb banquet facility overlooking the lake. After a fabulous meal and some toasting, the bride and groom cut the beautiful 4-tier vanilla cake from which was decorated with pearl like beads and lace style icing. The music for the reception was provided by MobileBeats. And the dancing was enjoyed by all and went late into the night. But before the night, dusk provided us with the most beautiful sunset! When the evening was almost over the bride and groom had a very sparkly exit with some wedding sparklers and some wedding sparkler writing done by Sandra Clukey Photography LLC.
Enjoy looking through a sprinkling of the photos of this truly precious couple that I was so honored to photograph on one of the most wonderful days of their lives!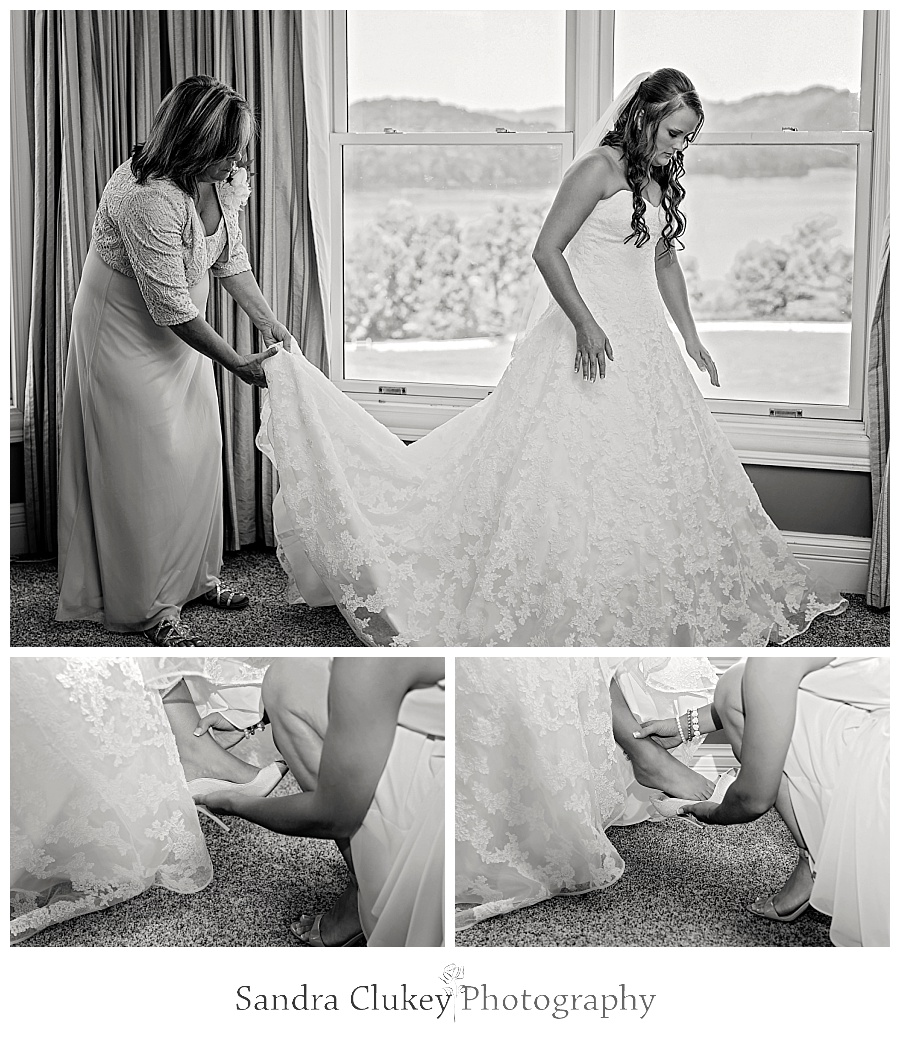 Thank you for viewing and being a part of Amber and Erics' wedding day at Whitestone Country Inn in Kingston Tennessee. We love photographing weddings locally here in Kingston TN, the Chattanooga Tennessee area and surrounding areas including Cleveland Tennessee, Nashville, TN, Knoxville TN, Atlanta GA, and Huntsville AL. We absolutely love to travel and we would be thrilled to travel to your destination wedding anywhere nationally or internationally.
Click here to contact Sandra Clukey Photography, LLC. We look forward to hearing from you!